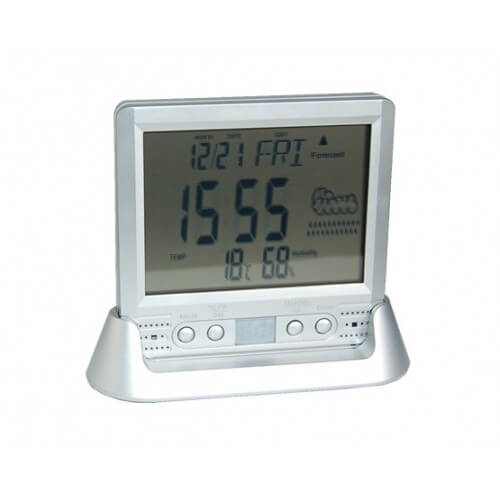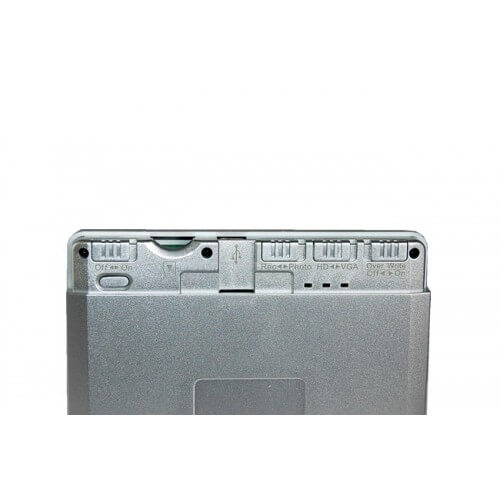 TM10 Digital Clock
Trusted by law enforcement and investigative professionals around the world for top-quality professional-grade surveillance gear, we introduce the PV-TM10 covert camera and DVR built into a digital clock/thermometer.
£259.96
Description
Completely portable, take it with you anywhere you need high quality and reliable covert surveillance. You will get the footage you need every time. Set it on a desk, mantle or table or "stick-it" to a wall with the included double-sided tape and have a totally covert surveillance system set up in less than 30 seconds.
No unwanted intruder will know that the PV-TM10 is capturing their every move. What sets the PV-TM10 apart from the rest is not only a professional grade DVR system that records directly to Micro SD card, but the body-heat activated PIR (passive infrared) motion sensor that is cleverly concealed right on the front of the device. This PIR sensor allows the device to go into standby mode to conserve battery life. On a full charge, the device can sit in standby up to 5 days! For long-term surveillance, simply pop the covert cover off, remove the Micro SD card and replace it with a fresh card, and snap the cover back on. You can do this daily and have it done in a matter of seconds.
Play back your footage in 2 ways. You can remove the Micro SD card and play back footage on your computer using your media card reader or plug the device into your computer using the included USB cable. The device will show up as a drive and allow you to drag and drop the files to your computer. The widely universal AVI and JPG file formats are compatible with most popular media players (we recommend VLC Media Player) and picture viewing software.