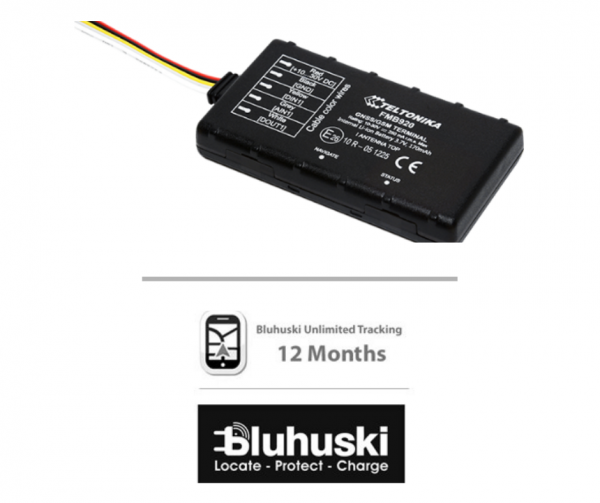 Caravan Hardwire GPS Tracking Device & 12 Months Unlimited Subscription
The Teltonika GPS Tracker allows you to connect it via 12/24v to a vehicle within minutes and enjoy live GPS tracking. No complications and no requirements for you to open it or place a SIM card inside. All our devices will work in a lot of countries with no roaming charges.
Suitable for any Motorhome that has a 12/24v connection.
*Device will be deactivated after 1 month of no activity. Please contact us to reactivate.
£303.80
Description
Additional information
Reviews (0)
Description
Simply connect the Teltonika GPS Tracker to a vehicle and witness its outstanding features. You can view your vehicle live from five seconds, receive alerts when moving or entering/leaving a defined zone on the map.
You just need to plug the Teltonika GPS Tracker to a 12/24V source of the vehicle with the + and – polarities.
The Teltonika GPS Tracker incorporates a back-up battery which can last up to 2 days if the battery of the vehicle has been removed.
Its large internal GPS antenna is designed to deliver excellent performance without the need for an external GPS antenna.
Radio Technology – Frequency: 850/900/1800/1900 MHz
GPS/AGPS Functionality – Channels: 50 Channels, GPS L1 frequency
Dimensions – L79mm / W43mm / H12mm
Weight – 54g
Battery – 170 mAh Lithium Polymer
Battery Life – On back up battery: up to 2 days
Follow your tracker unlimited for 12 months. No need to reload in positions. Includes 300 SMS SIM credits. The Track Server panel tells you how much time you have left before the end of your subscription.
Unlimited subscriptions are not automatically renewed.