Bluhuski
Dear friends, colleagues and business associates, I appreciate you taking time to read this post.
On the 4th February it was World Cancer Day when we were all called to remember the many people whose lives have been touched by cancer.  We remember those battling this disease, those who lost the battle and those who supported them in the fight.
Cancer is an illness that touches so many of our lives. Towards the end of last year, my father battled cancer and thankfully so far is winning. However, a friend has not been so lucky and lost the battle to cancer in their forties.
This has motivated me to look at what I can do to help in the fight against cancer. Ongoing research is key, in addition to well resourced services for those and their families dealing with the illness. However this all requires financial funds.
To this end, I am embarking on a 26 mile marathon to raise money towards Cancer Research UK. I am hoping that each of you would be kind enough to consider making a donation.
26 miles is a big challenge for me at 51, but I am committed to rising to the challenge and hoping to raise as much funds as possible.

Mike has been using Bluhuski's trackers to plot and time his training runs. You can see from the images below he has been hard at it! His first test will be Oulton park half marathon this coming Sunday 28th Feb.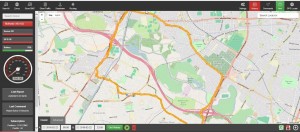 You can help mike reach his target by clicking HERE and donating to his page.
[social_buttons facebook="true" twitter="true" pinterest="true" google_plus="true" linkedin="true"]