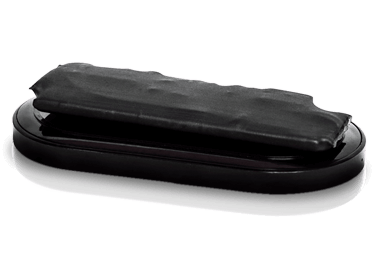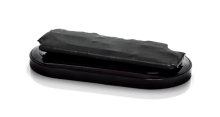 Extreme Thin GPS Tracker
Extremely thin at only 6mm thick, yet exhibiting exceptional performance and battery life, our unique new GPS tracker – The Extreme Thin Tracker – is the ideal versatile and covert tracking device to place in those situations where size is important.
[social_buttons hide_share_count="true" facebook="true" twitter="true" google_plus="true" linkedin="true"]
£189.00 ex.Vat | £226.80 inc.VAT
Description
Not only completely water resistant and extremely robust, the Extreme Thin Tracker incorporates outstanding features within its durable rubber covering. The device has the ability to completely switch itself off, waking at set intervals to report on its current position. This battery saving mode is a remarkable element for such a tiny device.
A further exclusive feature is the introduction of our new 'data Burst Mode.' This enables the user to remotely switch off the modem using either the panel or the app, yet allowing the GPS to log all positions whilst in motion. The device will then automatically transmit all data across to our servers, also communicating to the user that this has been successfully achieved with the device now being switched on. Accordingly, the user can then decide whether to switch the device off again or revert to 'log mode.'
Charging the Extreme thin Tracker is a straight forward procedure. Placed upon its own mat it will automatically charge without the need for buttons or switches. Simplicity at its best !