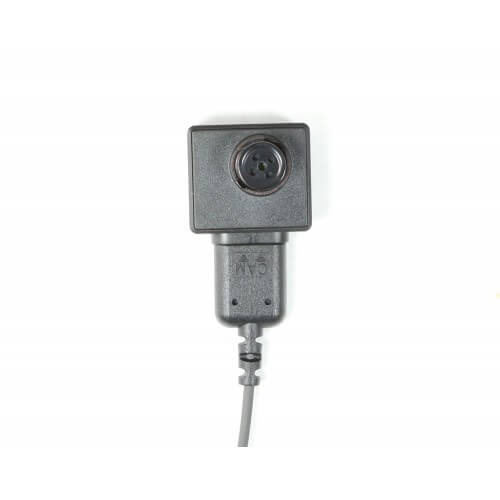 BU13 LXU Digital Button Camera
£145.79 ex.Vat | £174.95 inc.VAT
Description
BU13 LXU is an industry leading digital button camera designed for use with the PV500 EVO2U digital video recorder.
This new button camera gives unprecedented video and audio quality in high definition.
With Low-Light performance that suceeds the already excellent BU18 button camera but now in HD!
*PLEASE NOTE* Only compatible with the PV500 EVO 2U
It has over 800tvl of resolution giving an ultra-sharp image, vivid colours and highly accurate image reproduction.
Instead of outputting a normal analogue composite video signal this camera is fitted with a Mini HDMI digital port that connects to the PV500 EVO 2U. Output resolutions of 720p 25fps are possible making it perfect for use in the UK and other countries using the PAL system.
Supplied with numerous interchangeable lens covers to make it look like just about any shirt button or screw head. It has a wide angled 90 degree lens so even if you are standing quite close to your subject you should be able to capture the shot you are looking to achieve.
The BU13lxU High definition button camera comes with a 1m Mini HDMI cable with a central port for connecting the external microphone which is also supplied in the box.
Spare button heads and screw heads are also included.